Brooksource Opens New Cleveland Office
Brooksource Expands to New Market in Cleveland
June 27, 2023 – Cleveland, OH
Brooksource, a leader in the talent delivery industry for Fortune 500 companies, has been dedicated to offering top-tier services and solutions. With 30 offices established nationwide, Brooksource is excited to expand to the Cleveland market this summer. This new market will allow the company to instill services and expert teams in a new area in the Midwest, while also investing in the city of Cleveland.
"We are so excited to join the Cleveland community. This will allow us to invest more heavily into our current partnerships and relationships while building a strong local team and creating many fulfilling careers. We look forward to making a positive impact through our dedication to creating innovative solutions and passion for serving the community. Cleveland is a rocking city, and we are so happy to be part of it." explained President of Brooksource, John Causa.
Since Brooksource was established in 2000, the company has continued to offer expertise in a variety of industries in their respective fields of IT and Engineering. Employees of Brooksource are eager to bring their creative resourcing solutions into a new market while continuing to provide the best-in-class customer experience. Brooksource focuses on three distinct service offerings: Professional Services, Elevate (a workforce transformation program), and Experience Driven Staffing. Our Professional Services allow us to support our clients end to end for any initiative they may be looking to complete. Through our bench of advisors and SMEs, we provide agnostic advice and direction during a project's planning and road-mapping phase. Additionally, Brooksource has the ability to provide teams as a service for said initiative as well as an ongoing support team for any ongoing maintenance or optimization. Brooksource's workforce transformation program, Elevate, is a workforce transformation program designed to upskill talent and build sustainable workforces of the future. Customers invest in our program to address skill gaps, infuse diversity, and create seamless succession plans. This program offers an excellent opportunity to engage with the Cleveland talent pool and equip them with all of the essential tools to excel professionally while serving our clients in the area.
Brooksource is also excited to bring consulting services related to specific technology practices such as Microsoft, AWS, Salesforce, Tableau, Google Cloud, and Snowflake, to this new market and the local workforce.
"Being with Brooksource for almost eight years now, I'm thrilled to have been a part of our continuous growth. Moving into the Market Director role for our new Cleveland office is an exciting new chapter for our company to build great relationships in a city that myself and the rest of our team are very passionate about. I've been lucky enough to spend a lot of time in Cleveland as my family is originally from the East side (Go Browns!) and am eager to not only bring our service offerings to a new talent pool, but also invest in a community that closely aligns with our core values like family, passion, service, and grit. Myself and the rest of the Cleveland team could not be more energized to be in Cleveland and we look forward to spending more time with our clients and consultants in such a great city!" said Incoming Director of Operations for Cleveland, Rob Cole
With relationships at our core, we have developed a good business pipeline and are thrilled to bring clients from the surrounding region to Cleveland, to expand our talent pool and open new opportunities within our core competencies: Enterprise Applications, Digital Experience, Analytics & Intelligence, Cloud Journey, IT Infrastructure, and Cyber Security. As Brooksource continues to grow nationally, this will allow us to bring our service offerings to new clientele, while engaging in our service core value, and giving back to the local community.
"We are thrilled to be entering the Cleveland market as an organization. Not only will we be able to expand our partnerships with current clients but extend our top-tier customer experience to other organizations in the area. Additionally, we are eager to uphold our pillar of service by giving back to the community in a variety of ways." said Regional Sales Director, Kyla Duffey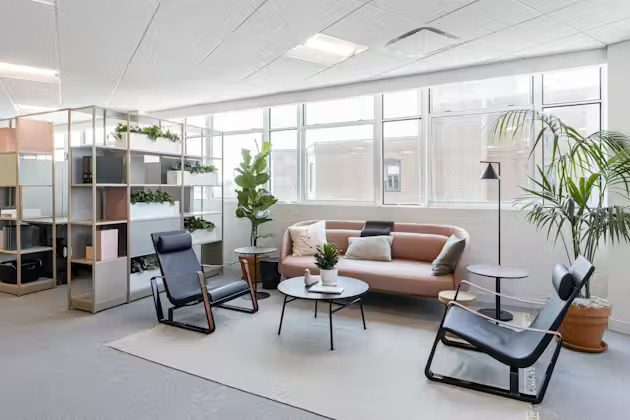 The new workspace will be located in the heart of Cleveland with close proximity to many amenities and our clients. The office space is equipped with numerous meeting rooms, breakout areas, networking event spaces, and more. The company will officially move into the space this summer and is excited to call this space our new home in Cleveland.
---
ABOUT BROOKSOURCE
Brooksource is a top consulting and professional services provider specializing in IT and Engineering solutions for Fortune 500 companies and the public sector. They utilize a national network of over 25,000 consultants, local and national delivery engines, as well as strategic partnerships with industry-leading technology providers to support their customers' high impact initiatives.
---
MEDIA CONTACT
Bri Hall
bhall@eightelevengroup.com
317.708.0697